Featured Car for October 2012 is Cat's 1993 VW Corrado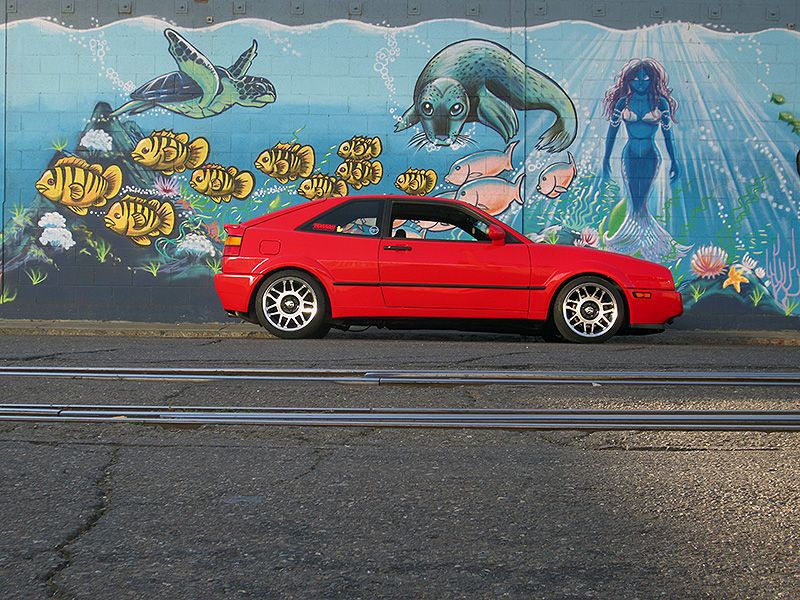 Q&A:

Your name:
Cat Spediacci
Car's name:
MSH (Money Sucking Hure)
Model/year:
1993 Corrado SLC
How long have you had your car?:
10 years, June 2, 2002, the day I brought her home.
Is there anything unique about the history of this car?:
I am technically the 4 owner, but actual 2nd. The two that had her inbetween the original and me don't count.
Why did you choose to purchase this car?
My Jetta was totaled the week before this car came into my shop. It was destiny.
Does anything in particular influence the direction you take when modifying your car?
I have built my car for myself. I have added things that I have wanted, not what ever it the "cool" thing to do.
What would you do to the car if money were no object?
I would respray it, do my custom interior and upgrade the audio system. All are in the plans, eventually...
Who has been your biggest critic of this project?
Myself and Ken from TST. No matter what I do, he will talk smack.
Personal Message or Special Thanks:
This car would not be what it is without the help from my friends. Special thanks to all of the crew at TST, Mike Suranyi, Papa Leo, Todd Crum, Denny Vargas and Adli Yacoub (it's all his fault, I have her).
Car Details:

Interior Modifications:
Momo Pilota Steering Wheel, VW European 3 point seatbelts, Valentine 1 Radar/Laser Detector, VW Keyless Entry System, VW Canadian Full Size Spare Tire Trunk Carpet, VW 6 Speed "Dimpled" Shift Knob.
Exterior Modifications:
Hella H4 European Spec Headlights (55/100w w/relays), VW European Rear Fog Light.
In-Car-Entertainment:
VW B5 Passat Single Din Radio.
Wheels/Tires:
RML/Fifteen52 "Snowflake" 16x8 Wheels with VW Center Wheel Caps; BF Goodrich G-Force T/A KDW 2, 215/40R/16 Tires (with a matching, full-sized spare).
Brakes:
Eurospec Crossdrilled, Slotted and Vented Front Brake Rotors and Zimmerman Racing Crossdrilled Rear Brake Rotors.
Engine/Transmission/Exhaust:
2.9 Eurospec Block and Forged Pistons, VW AFP Head and Powder Coated Valve Cover, Neuspeed Cold Air Intake, Turn 2 Ported, Polished and Powder Coated Intake, Gruvenparts Aluminum Pulleys; Serp Belt, Alternator, Crankshaft, Water Pump, Power Steering, Gruvenparts Aluminum Secondary Water Pump Bracket, TST Aluminum Fuel Hose Brackets, TT 268 Cam Shafts, 42DD Stainless Steel Crossover Pipe, 42DD Aluminum Secondary Air Block-off, Optima Red Top Battery, Quaife 6 Speed Transmission w/3:92 Ring and Pinion, Quaife Limited Slip Differential, TT 12lb Lightened Flywheel, VF Polyurethane Transmission Mount.
Suspension:
Koni Fully Adjustable Coilovers, VW R32 Control Arm Bushings.
Pictures: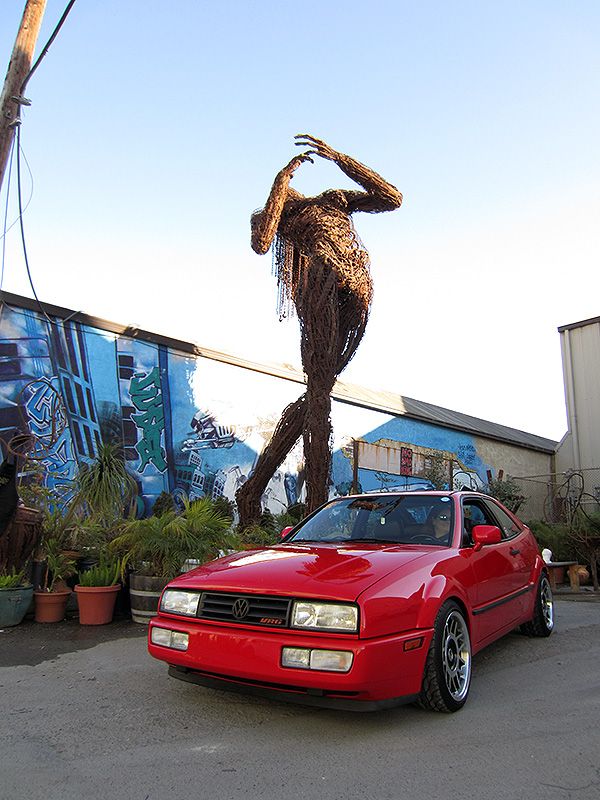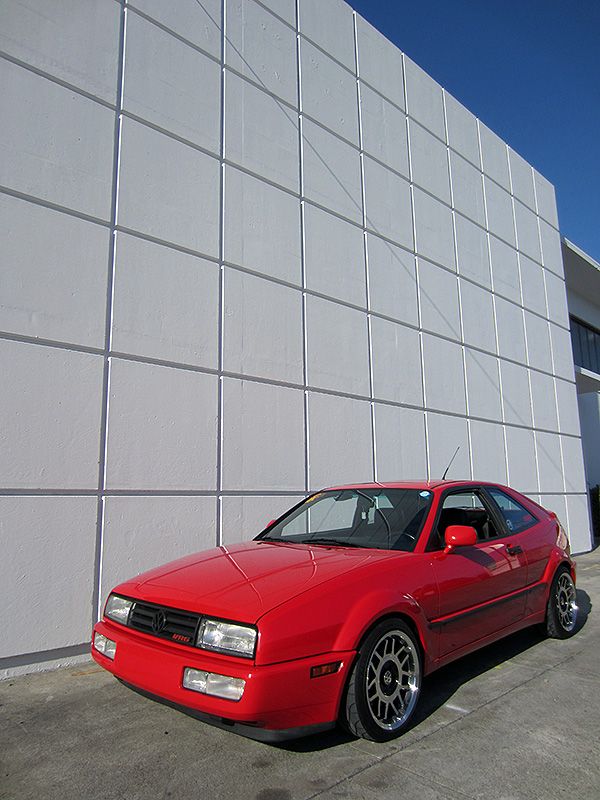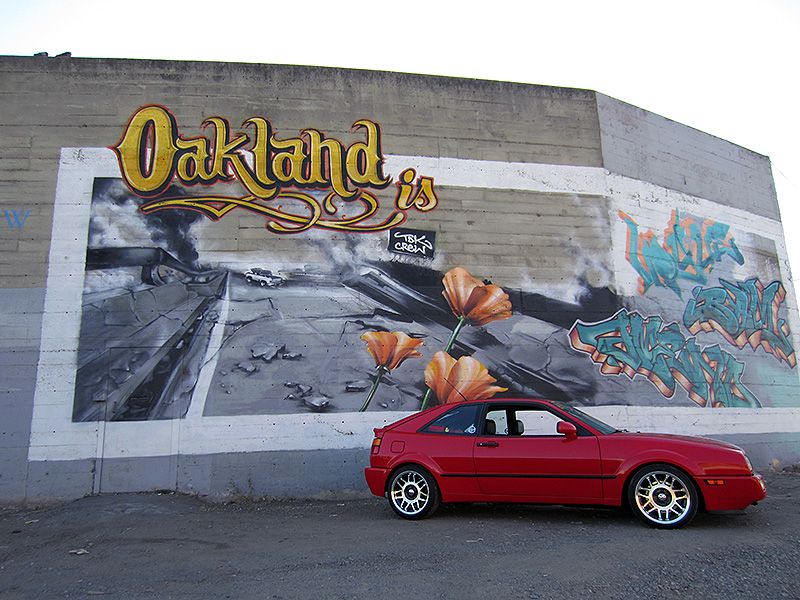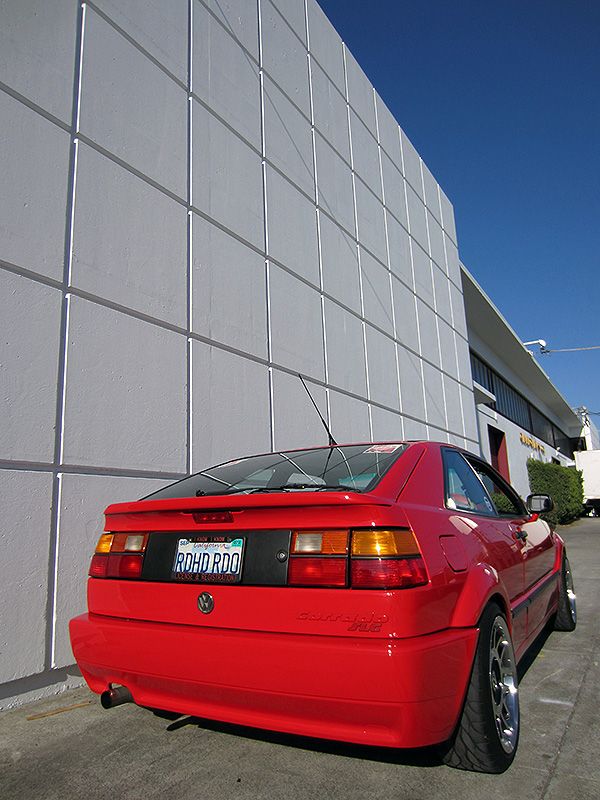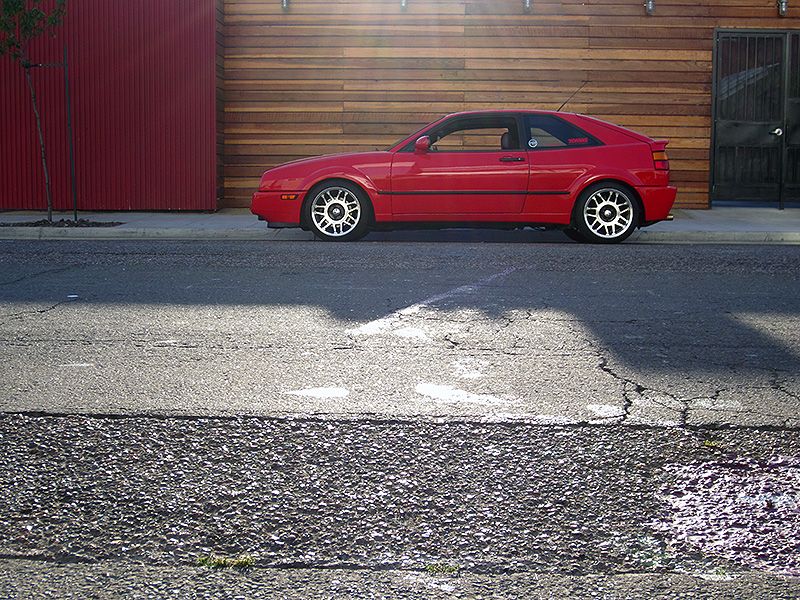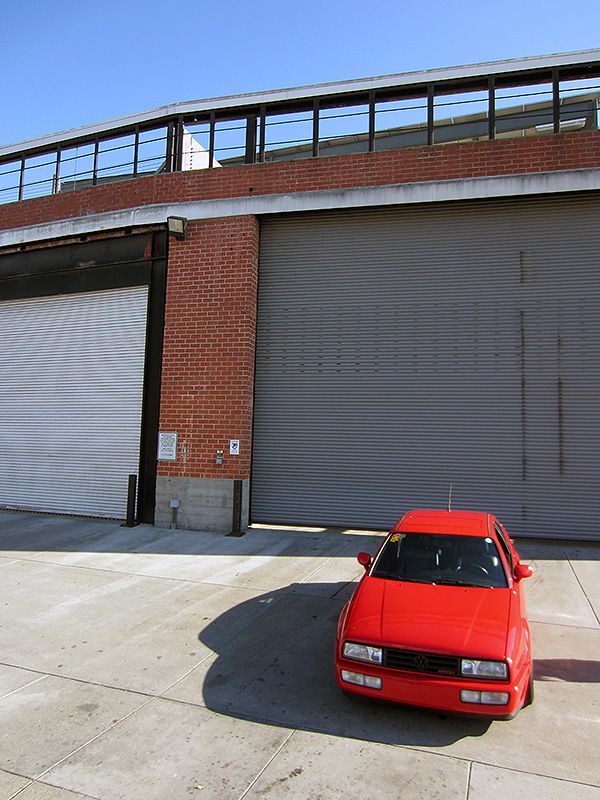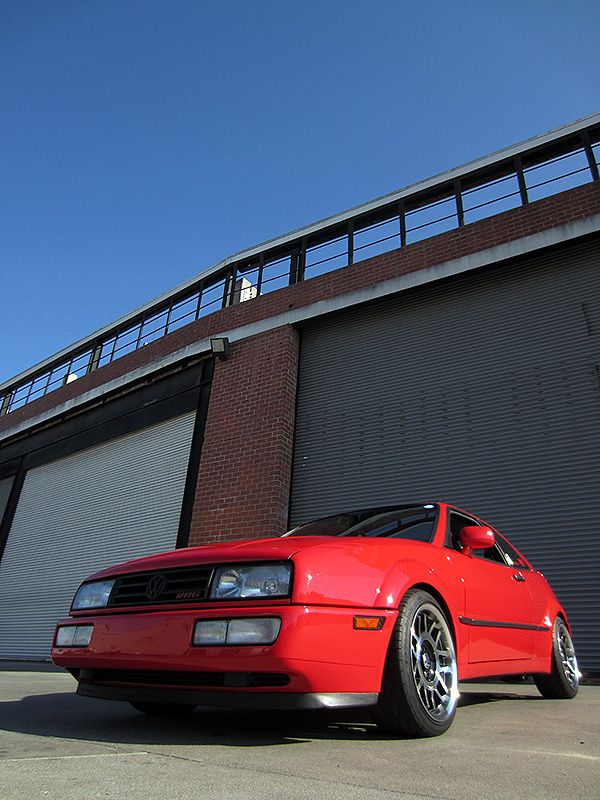 Congrats Cat!